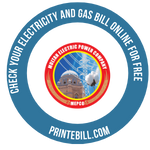 Search Your Electricity Bill
Your electricity bill is not delivered yet or has been misplaced, and want to check the amount to pay. Check your duplicate MEPCO Bill online and download or take print to pay manually or online. All the Mepco users can check their electricity bill using their unique reference number or customer id. Please enter your 14-digit reference number, check your MEPCO online bill for free, and take the printout to pay it in any bank, through online channels, or any Nadra-affiliated shop.
It was difficult for MEPCO users to find their bill if it was not delivered before the due date, and users had to pay surcharges for paying the bill after the due date. But this problem is solved MEPCO users can check and download their bill to pay it online or in branches of any bank or designated shops. Print E Bill users can generate their power bill and check the details of their bill.
Table of Contents
What is MEPCO?
Mepco (Multan Electric Power Company) is a power supply and maintenance company in Pakistan and was made in 1998. It provides its services in the South Punjab Region, consisting of three divisions: Multan, Bahawalpur, and Dera Ghazi Khan. As mentioned earlier, it is responsible for power distribution and maintenance in the divisions. If you are residing in these districts, you will fall under the area of MEPCO.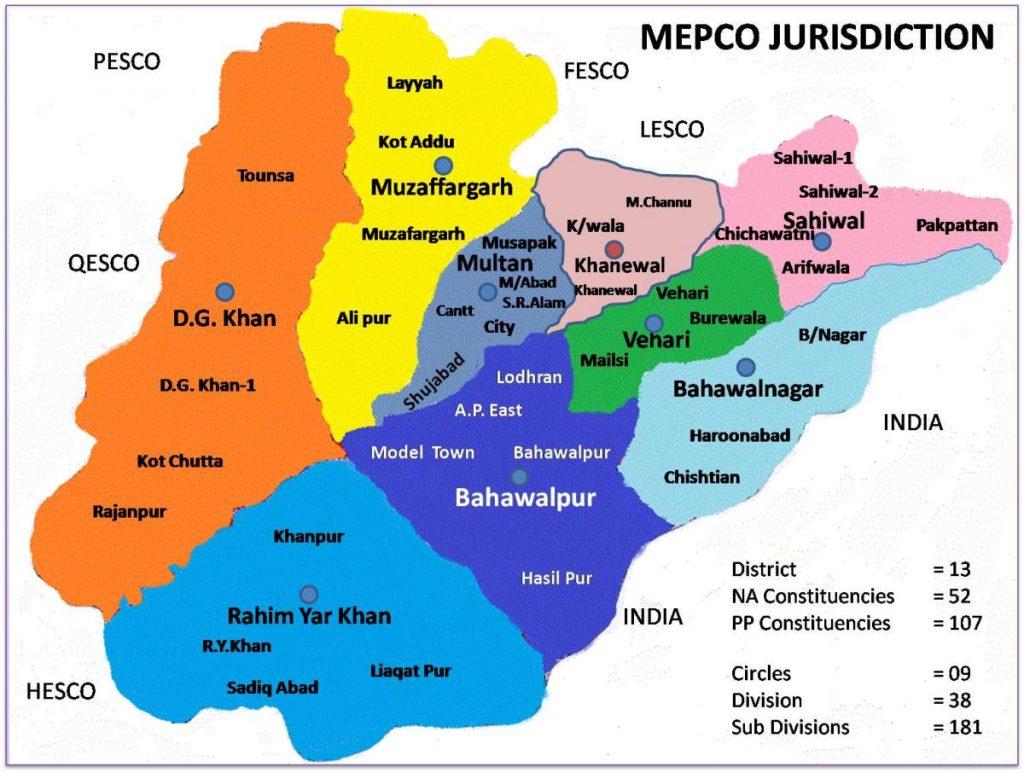 | | | |
| --- | --- | --- |
| Multan | Bahawalpur | Dera Ghazi Khan |
| Khanewal | Bahawalnagar | Muzaffar Garh |
| Vehari | Rahim Yar Khan | Layyah |
| Sahiwal | Lodhran | Rajanpur |
| Pakpattan | | |
How to Check Mepco Bill Online Multan?
To check your Mepco bill online, you need to locate the 14-digit Reference Number or Bill ID on your Mepco bill and follow these simple steps to see your current month's Mepco billing.
Enter your Bill Reference No/Bill Id
Click Enter to see your bill
Download your bill in Pdf or Click CTRL+P to take the printout

What information can you check on Mepco Web Bill?
Electricity users of the districts mentioned above can see all the information on their online Mepco bills, like current and past month meter readings, units consumed, the amount payable on the due date and after the due date, the last date of bill payment, and all the taxes applied. You can also check the history of bills, the name on which the connection is given, and the address.
Pay your MepcoBill Online:
Thanks to WAPDA online payment service, MEPCO consumers can also pay their electricity bill online along with the traditional ways of waiting in line for hours in Post Offices and Bank branches to pay their bills. With technological advancement, paying bills is easy, and you can pay your Mepco bill sitting in your home or office through any bank website or app online. You can also pay your Wapda bill online via Easypaisa, Upaisa, and JazzCash.
Mepco Peak Hours:
Multan Electric and Power Company has introduced peak hours for consumers to control power usage and decrease the amount of bills. The peak hours of Mepco consumers are as follow;
April to October 6:30 pm to 10:30 pm
November to March 6:00 pm to 10:00 pm
Minimizing electricity usage during these hours will reduce the amount of bills.
Receive your Mepco Bill via Email:
According to the Government of Pakistan Go Green Project, WAPDA has taken the initiative to reduce the use of paper and offers electricity consumers to get their bills via email. You can also get your Mepco electricity bill via email by registering the email on the official Mepco website. This process is hassle-free, and you will get your Mepco bill on your registered email, and you can pay it online via any channel.
Know your Mepco Bill via SMS:
Mepco electricity consumers can avail of the service to know their bill and due date by SMS. Register your Mobile number via the link and receive your Mepco bill on your mobile number via SMS. Before registering, make sure your mobile number is non-portable means non converted to another number; otherwise, you will not receive a Mepco bill via SMS.
MEPCO Bill Taxes:
There are many taxes applied on your Mepco bill users can see the taxes amount on their bill like FPA charges, Tariff Rationalization Surcharges, Financing Costs, Deferred Amounts, and QTR Tariff Charges on their duplicate E bill of Mepco. These taxes are explained below.
FPA Charges:
Fuel Price Adjustments, often called FPA, is the fuel price adjustments for Independent Power Producers (IPPs), which makes electricity using fossil fuel. The Bill amount is adjusted when fuel prices increase or decrease.
TR Charges:
TR charges are Tariff rationalization means the difference in the tariff of the Government and Nepra. It can be both negative and positive. If the positive government will pay as a subsidy, and if negative distribution company will pay to the Government of Pakistan. It is also called Inter Disco Tariff Rationalisation Surcharge (IDTR SUR).
FC Surcharge:
FC Surcharge is the financing cost, and GOP decided that 43 paise per unit will be charged to consumers to collect the debt servicing of Power Holding Private Limited. It is collected to reduce the power sector's circular debt as the cost of power production is very high in Pakistan, and GOP can give subsidies to electricity consumers.
Deferred Amount:
This is the amount of the bill; if you don't pay on the due date, the consumer will not charge late payment surcharges. Users can pay this amount late and in different installments. If you did not pay that amount in the current month, it will be charged to you the next month, but you are not liable to pay late payment surcharges, and your electricity connection will not be disconnected.
QTR Tariff Adjustment / DMC:
In electricity, bill adjustments are done quarterly, and you will be charged if your bill payment is low or reimbursed money in your bill if you had a bill amount greater than your billing amount. You will see these charges after every 4 months in your Mepco billing.
FAQ:
How can I check my Mepco bill?
Visit our website printebill.com & click Mepco bill. Enter your 14-digit Reference No to view the bill. Click the print button on the top to download and take a printout.
How do I get my Mepco bill via SMS?
Enter your Electricity Reference Number from your Electricity bill. 2. Enter your Mobile Number at the given space on the form. 3. Then Click submits button to enter your Data in order to get register.
How do I get my Mepco bill without a reference number?
Send SMS "MEPB <space>'STMT NO' <space> 'METER NO' <space> DATE OF METER READING" on 46040. You will receive an SMS within a few seconds with the latest MEPCO bill status.
MEPCO Contact & Address:
| | |
| --- | --- |
| Phone Number | +920619220313 |
| Email | complaint@mepco.com.pk |
| Address | "MEPCO Complex," Khanewal road, MEPCO Colony, Multan, Punjab |
| Office Timing | Monday to Friday 9 am to 5 pm |
| Official Website | www.mepco.com.pk |
Last Words:
Now you can check your Mepco billing online by following simple steps from Printebill.com. If you are facing an issue regarding the Mepco web bill, you can contact us via email & we will try to resolve it ASAP. You can generate your Mepco duplicate bill online by entering your 14-digit Reference No on your latest bill.