Search Your Electricity Bill
Those days are gone when you don't receive the electricity bill and must go to the Wapda office to get your bill. Now you can get your duplicate bill online and also pay it online. Hyderabad Electricity Supply Company consumers can now check their HESCO bill online for free from this website. It is a free website for all to check and download their Hesco electricity bill.
To check your Hesco Wapda electricity bill, you only need your 14-digit Reference No or 10-digit Customer ID. Simply put your reference no and hit the search button it will generate your current month's Hesco electric bill. You can check all the details from bill amount and due date to units consumed and taxes. Finally, if you want to download click on the print button to download it in PDF.
Table of Contents
What is my Reference No to Check Hesco Bill Online?
You can check your Hesco electricity Reference no on your previous bill but is recommended to check from the last month. Because Hesco recently changes the reference no of their customers. Check your Hesco duplicate bill online using the 14-digit reference No printed on your bill. You can find it just above the owner's name. For your help see the above picture.
How to Download Hesco Duplicate Bill:
In simple steps, you can download your Hesco duplicate bill online. the steps are given below to check your Hesco electricity bill
Search Printebill in your browser and click on the first result
find the Hesco online bill and click on check your bill now.
On the new page, enter your Reference No, and for the Urban area bill select U, and for the rural area bill select R
A preview of your bill will be generated to check your bill amount
Click the print button to download in PDF or to take out the hard copy of the bill.
Introduction to HESCO:
Hyderabad Electricity Supply Company (HESCO) is providing an uninterrupted supply of electricity to its customers. Hesco distributes electricity to 12 districts of Sindh Province and has customers of approximately 1.2 Million. Hesco has 4 operation circles and 15 divisions to provide a smooth supply of electricity to its area people. The following districts are under the jurisdiction of Hesco.
| | | | |
| --- | --- | --- | --- |
| Hyderabad | Mirpur Khaas | Tando Allah Yar | NawabShah |
| Thatta | Badin | Mithi | Nangarparkar |
| Jamshoro | Sanghar | Umer Kot | Sajawal |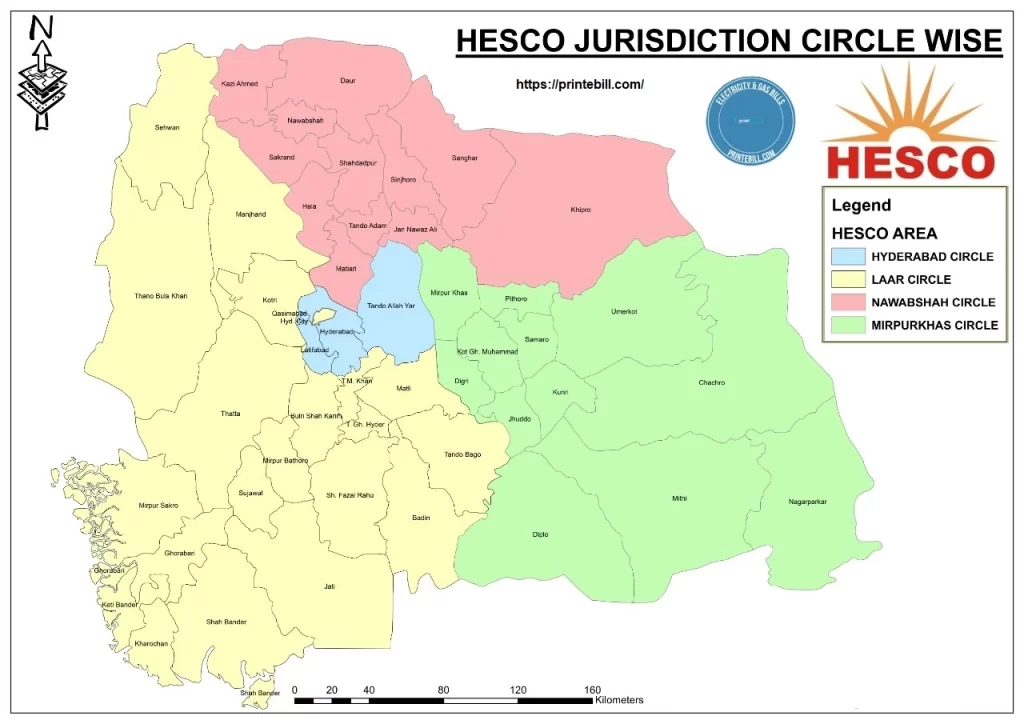 About Hesco Electricity Billing:
Hesco bills their customer on monthly basis. Hesco charges its customers on the basis of units consumed per month. Customers can also calculate their monthly online using the Hesco bill calculator. Hesco is trying smooth supply electricity to its valuable customers. All customers of Hesco commercial or residential can check their bills online from printebill.
Hesco Email Bill Services:
To provide great customer care, Hesco introduced ebill service where customers will receive their Hesco electricity bill via email. If you are interested in the Hesco email bill service subscribe to the service on the official website of Hesco. Enter your bill reference no and email id and you will receive your monthly bill in your email.
Users of Hesco electricity can also subscribe to the SMS bill service of Hesco where you will get your monthly electricity bill via SMS. You can register your mobile number on the official website of Hesco. before registering for SMS service make sure your mobile number is not ported (converted).
What you can see on your Hesco Online Bill?
Hesco online bill contains all the information like a hard copy of the bill. It's a copy of your monthly Hesco electricity bill. Hesco customers can see ownership of the bill to the premises the connection is installed. You can also see the meter number, current, and previous month's readings, units consumed, amount of bill to be paid before and after the due date, the due date of bill payment, Reference No, Customer Id, and billing history of connection.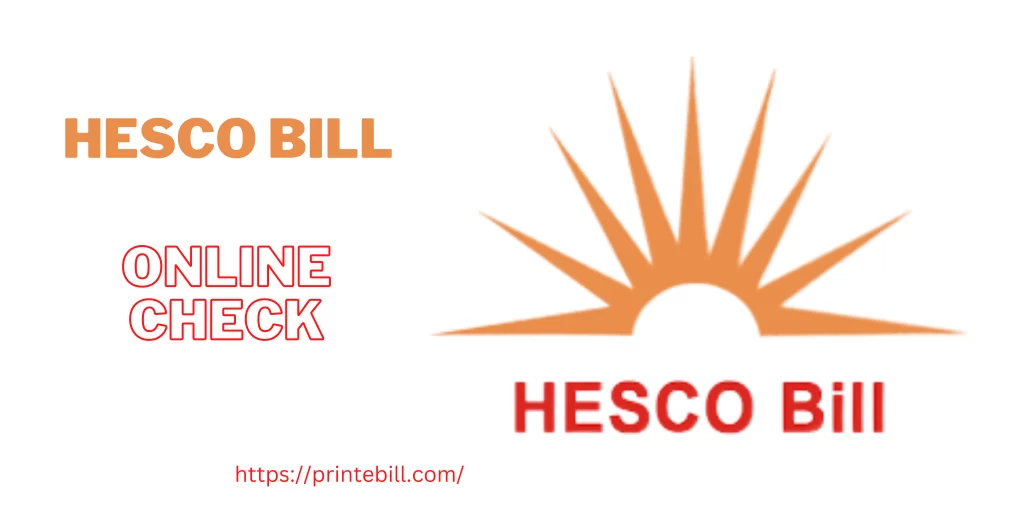 For Complaints and Contact:
Here are the customer care contacts and address are provided
| | |
| --- | --- |
| Contact Centre | 118 |
| SMS # | 8118 |
| Email | ccms@pitc.com.pk |
| Phone# | (+92)22-9260161 |
| Address | HESCO Headquarters WAPDA Complex, Hussainabad Hyderabad |
FAQ:
How do I check my HESCO bill?
Visit printebill to check your bill online. Find Hesco and enter your bill reference No to check your Hesco duplicate bill.
Can I pay my HESCO bill online?
Yes, you can pay your Hesco bill online using any bank's official website and apps and the amount of the bill will be deducted from the payer's account. You can also pay your bill via EasyPaisa and JazzCash apps.
How can I get a duplicate electricity bill online in Hyderabad?
Visit our website printebill.com and click on the company you are using the electricity services and hit the check your bill now button. After that enter your reference number to check and download the duplicate electricity bill in PDF.
Conclusion:
Now it's the era of technology and Hesco made a great effort to provide relief to its customers and people in the area by introducing an online system to apply for new connections and get duplicate bills online. Get your duplicate Hyderabad Electricity Supply Company bill online from our website and pay it online and save your precious time and avoid any issue of electricity disconnection.