Introduction
Managing and paying electricity bills can sometimes be a time-consuming and tedious task. However, Peshawar Electricity Supply Company (Pesco) aims to simplify the process and provide its customers with convenient options to pay their bills.We will explore different ways to your Pesco bill payment and provide answers to frequently asked questions (FAQs) to help you navigate the bill payment process smoothly.
Table of Contents
Ways of Pesco Bill Payment
Pesco offers various payment methods to accommodate different customer preferences. Here are the different ways you can pay your Pesco bill:
1. Online Bill Payment
Pesco provides an online bill payment portal that allows customers to pay their bills conveniently from the comfort of their homes. Visit the official Pesco website and locate the bill payment section. Enter your bill reference number, which can be found on your bill statement, and follow the instructions to complete the payment using your preferred online payment method, such as online banking or credit/debit cards.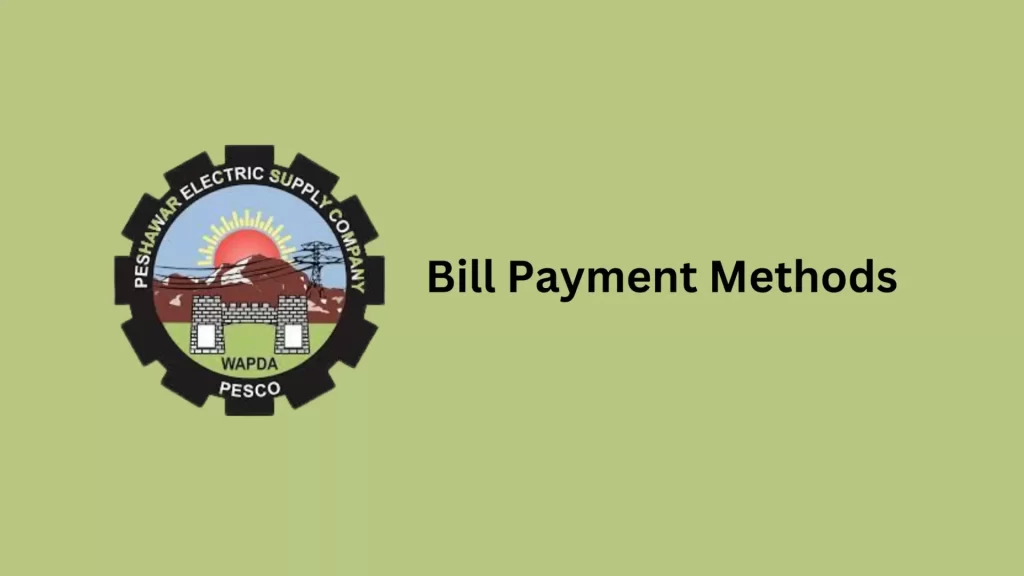 2. Mobile Apps
Pesco has introduced mobile applications that enable customers to pay their bills using their smartphones. Simply download the Pesco mobile app from your device's app store, register your account, and navigate to the bill payment section. Enter your bill details and choose the payment method of your choice. The app will guide you through the payment process, making it convenient and accessible for on-the-go bill payments.
3. ATM Payments
If you prefer making payments through ATMs, Pesco has partnered with various banks to facilitate bill payments at ATMs. Insert your debit/ATM card into the machine, enter your PIN, and select the bill payment option. Follow the prompts on the screen, enter your bill details, and confirm the payment. The amount will be deducted from your account, and the payment will be processed.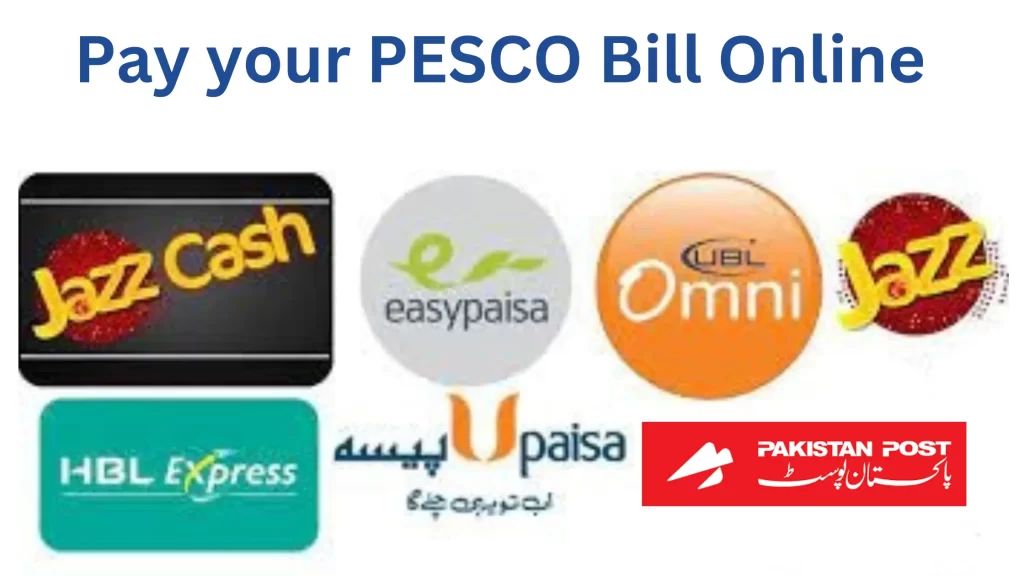 4. Bank Branches
Pesco bill payments can also be made in person at designated bank branches. Visit your nearest bank branch that offers Pesco bill payment services, and inform the bank staff about your intention to pay your Pesco bill. Provide them with the necessary bill details, such as your bill reference number, and make the payment at the counter. The bank will issue you a receipt as proof of payment.
5. EasyPaisa and JazzCash
Customers can also utilize the services of mobile wallets like EasyPaisa and JazzCash to pay their Pesco bills. These mobile wallet platforms offer a convenient way to make payments using your mobile phone. Simply open the EasyPaisa or JazzCash app, select the bill payment option, enter your bill details, and authorize the payment. The bill amount will be deducted from your wallet balance.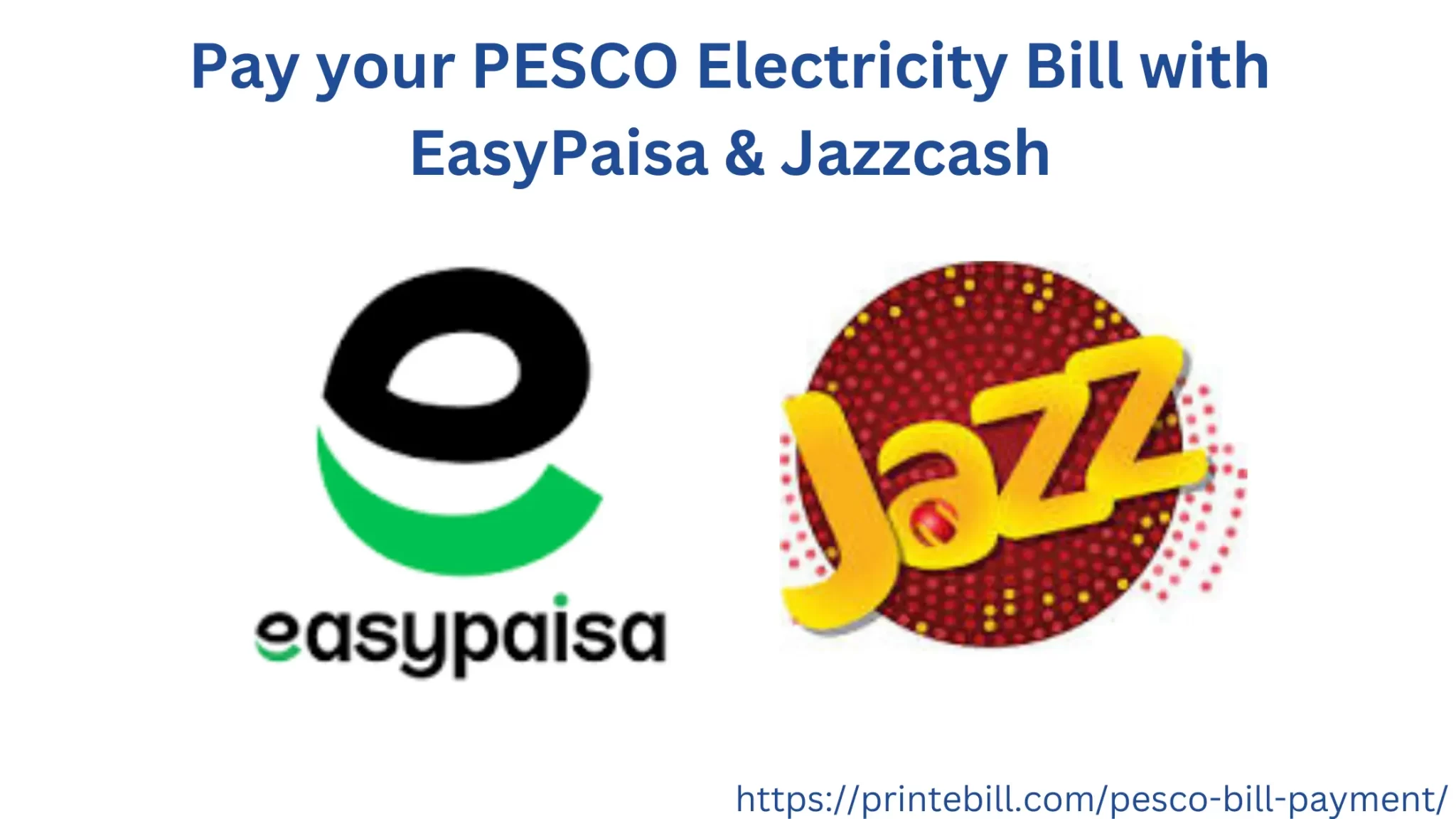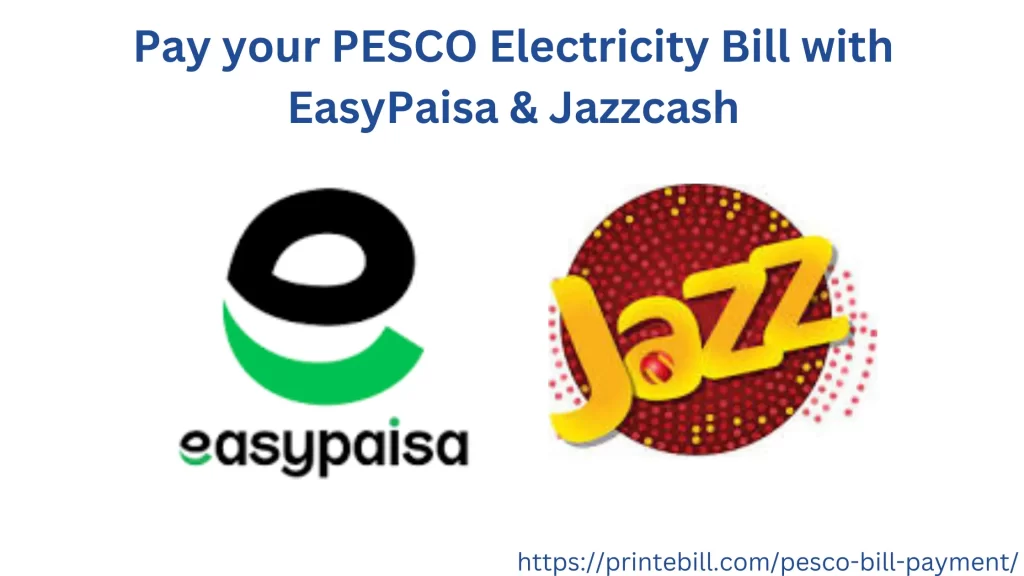 Frequently Asked Questions (FAQs)
Here are answers to some commonly asked questions about Pesco bill payment:
Can I pay my Pesco bill using a credit card?
Yes, Pesco accepts credit card payments. You can use your credit card to pay your bill online through the Pesco website or mobile app. Select the credit card payment option and enter your card details to complete the transaction.
Can I pay my Pesco bill in installments?
Pesco does not currently offer installment plans for bill payments. It is recommended to pay the full bill amount by the due date to avoid any late payment charges or disconnection of services.
How long does it take for my Pesco bill payment to reflect in my account?
The time taken for the payment to reflect in your account may vary depending on the payment method used. Online payments and mobile wallet transactions are usually processed instantly, while payments made through bank branches or ATMs may take a day or two to be updated in your Pesco account.
What should I do if there is an error in my bill or if I have a billing dispute?
If you notice an error in your bill or have a billing dispute, it is recommended to contact the Pesco customer support helpline. They will assist you in resolving the issue and guide the necessary steps to be taken.
Can I pay my Pesco bill after the due date?
It is advisable to pay your Pesco bill before the due date to avoid any late payment charges. However, if you miss the due date, you can still make the payment as soon as possible to prevent any service disconnections or penalties.
Conclusion
Paying your Pesco bill has become more convenient than ever, thanks to the multiple payment options offered by the company. Whether you prefer online bill payment, mobile apps, ATMs, bank branches, or mobile wallets, PESCO ensures that you have flexibility and accessibility in settling your electricity bills. Choose the payment method that suits you best and enjoy a hassle-free bill payment experience.